Beta Build: tXtFL Desktop 3.99.7
tXtFL 4 beta 8 continues to refine franchise features as we gear up toward our final release. Starting a new franchise can take awhile, and we realized that the app can appear to hang. When drafting new rookies for large leagues, this hang can quickly turn into molasses. Our
last beta
made sure that the interface didn't actually freeze, but now the app will actually show ongoing progress. While automating all the other games during each week of a season, you'll also find a running tab of each of the other games' scores and stats highlights.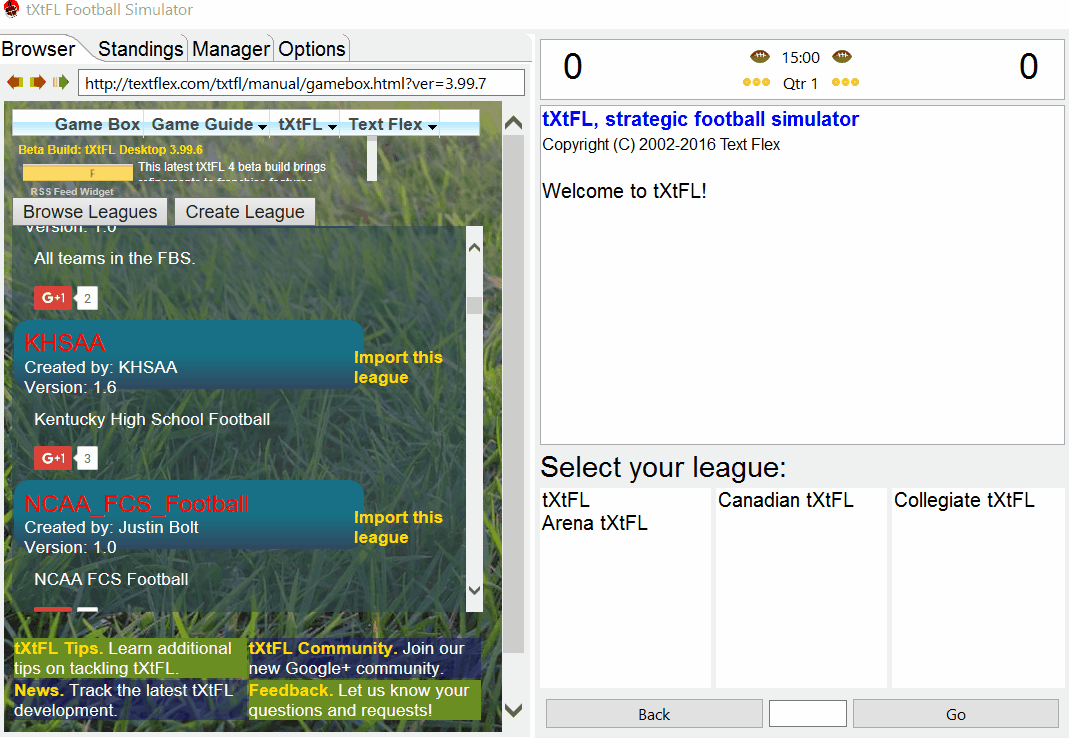 The custom playbook feature introduced in our last beta also got some extra love as we baked it into the
custom league builder
. Now your custom leagues can include league-specific plays, downloadable directly into the app. You'll also find more flexibility in how many positions you can assign and play names.
We've fixed a few franchise bugs as well. See the full
changelog and download links here
!